The hidden story of your Instagram followers lies in the analytics. Our comprehensive guide explains how to use data to understand your audience. Follow Instagram expert tips to help your business get the most value from its Instagram presence.
What Is Instagram Analytics?
Instagram analytics, also known as Instagram Insights, is an in-app tool that provides statistics about your account and content. You can find data about reach, engagement, and follower growth. Social media pros use Instagram Insights to analyze and perfect their content.

Instagram is a massive platform that serves over one billion monthly active users. The platform's focus on stunning imagery and snappy writing has carved out a unique niche in the social media space. This huge following has made the social media platform a must-have investment for any serious business. In fact, according to Instagram's research, 90% of its users follow at least one brand on the social network and 87% say they act on a product after seeing it advertised on the app. Nowadays, Instagram is the go-to site for users to get more information on a product or service. Facebook data shows that 81% of people surveyed say they use Instagram to research new products, and 83% use it to discover new products.

These stats speak to Instagram's obvious role as an intermediary between consumer and business and illustrate the value users put on brands that invest in authentic Instagram content. It provides an opportunity for creative companies to communicate their message visually, leaving a lasting impression on consumers. But, with over 200 million active business accounts competing for users' attention, how can you make your message stand out?
Instagram Insights can shed light on how your audience interacts with your content, giving you a crucial look into the subtle nuances that will help you gain and keep attention. The native in-app platform gives you insights into specific posts, stories, videos, reels, and live videos. Like other social media analytics tools, such as TikTok analytics, Instagram Insights provides statistics that summarize your performance, including data on new followers, impressions, reach, clicks, audience demographics, and more.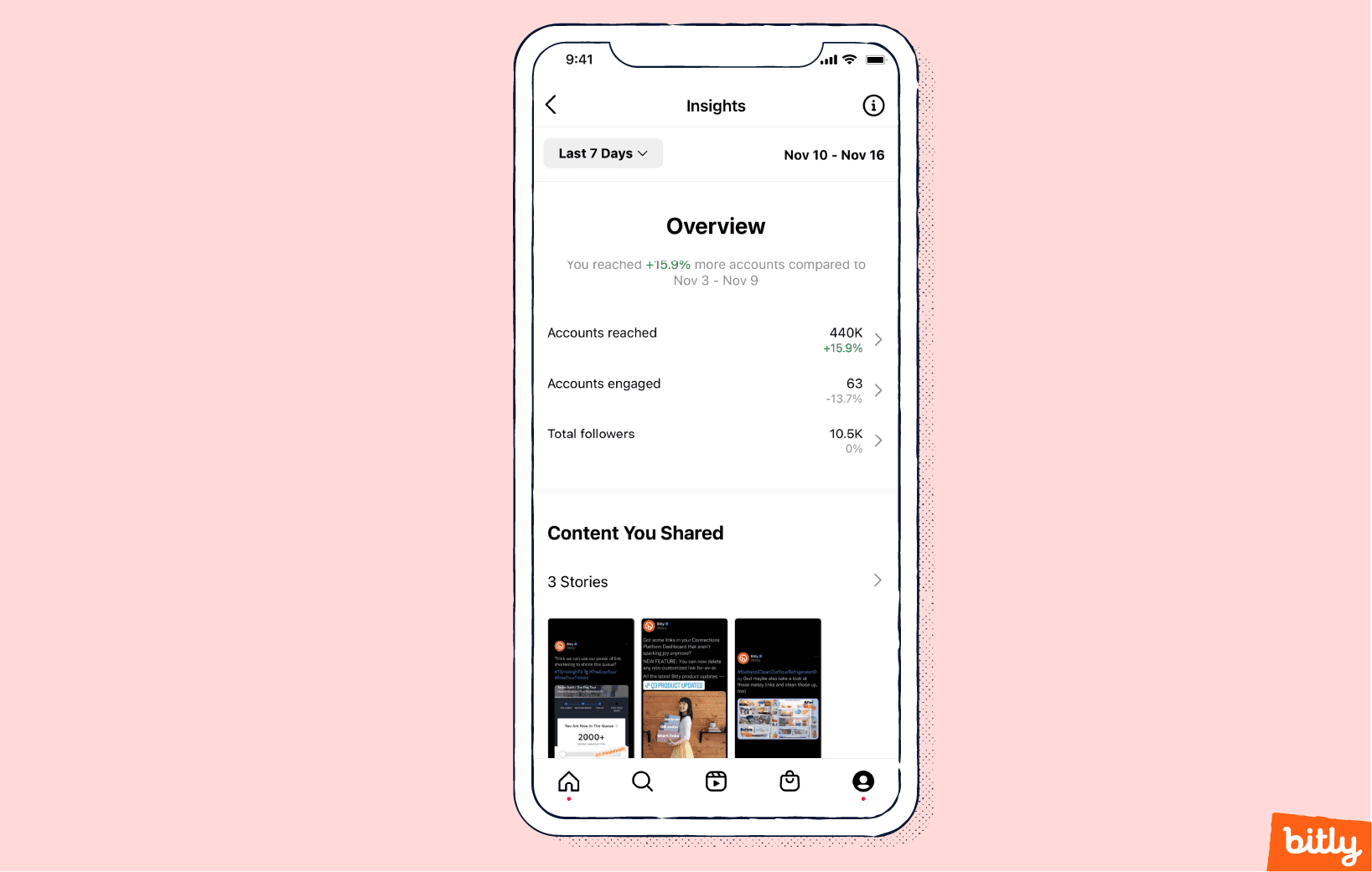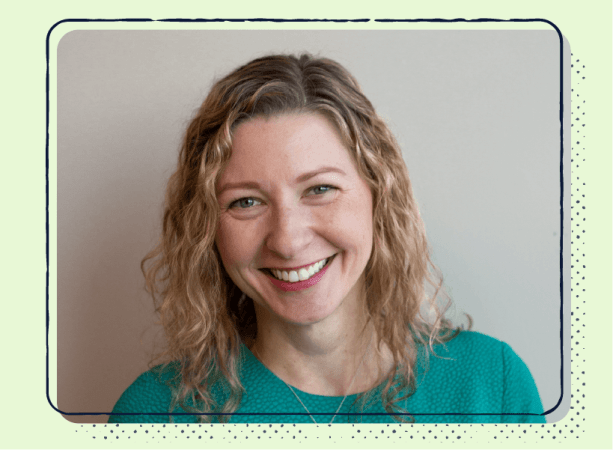 As Katie McKiever, social media consultant, expertly notes, "Instagram Insights unlocks an account's growth potential. It's the one definitive place you can point to that will help drive your Instagram and overall social media strategy."





Key Takeaways:
You must have a business or creator account to access Instagram Insights.


Instagram takes up to 24 hours to populate your account with data from the day you convert to a business or creator member.


To get any information about your audience, you need to have at least 100 followers.


You can view data for any custom time frame within the past 90 days.


On average, business accounts achieve around a 2% engagement rate on Instagram.
Who Can View Instagram Analytics?
Only business and creator accounts have access to Instagram analytics. Luckily, business and creator accounts are free. After switching to one of these accounts, you may need to wait 24 hours for your analytics to appear.

Instagram offers three types of accounts: personal, business, and creator. Business and creator accounts are professional offerings. Both business and creator accounts have access to Insight analytics, the creator studio, and other advanced features unavailable to personal accounts. Content producers, artists, public figures, and influencers tend to use creator accounts. Business account users have the most features, including access to Instagram's Shop features. On the other hand, only users with personal accounts can maintain a private profile.
How to Switch to a Business or Creator Account on Instagram
When you first sign up for Instagram, you automatically have a personal account. To switch to a business or creator account, follow these simple steps:
Go to your user profile and tap the hamburger icon in the top right corner.

Tap Settings.

Tap Account.

Scroll to the bottom of the screen and tap Switch to professional account.

Instagram will display a series of prompts related to professional account features. Tap Continue to proceed.

Select a category that describes you from Instagram's list. Tap Done.

A screen prompt will ask if you want a creator or business account. Tap on your account preference.

Once you switch, you must wait 24 hours for Instagram to populate your analytics page with the relevant data. Also, you'll only see insights on posts shared after you switch accounts.
Why Businesses Should Care About Instagram Analytics
Businesses that care about attracting and retaining customers must use Instagram analytics. The data gives brands key insight into their audience, when to post, and how to target ads better. Instagram Insights helps companies get more value from their content and stand out from the competition.

The challenge for any brand is to break through the billions of posts on Instagram to connect with its target audience. The effort will pay off: Results from a survey study sponsored by Meta, the company which owns Instagram, showed the platform could be a valuable point in all stages of a consumer's journey, from discovering a brand to purchasing its products or services. In fact, according to this study, simply being on Instagram elevates a brand's image: 78% of users said that they perceived brands on Instagram as popular, with 77% also perceiving brands as creative.
Instagram gives businesses myriad ways to convert users into consumers: Some click on the link-in-bio to go to a brand's website or read post comments, and others find a company from an influencer's hashtags. In any case, being popular on Instagram pays off big time, in both single purchases, and in facilitating brand communications and building brand loyalty.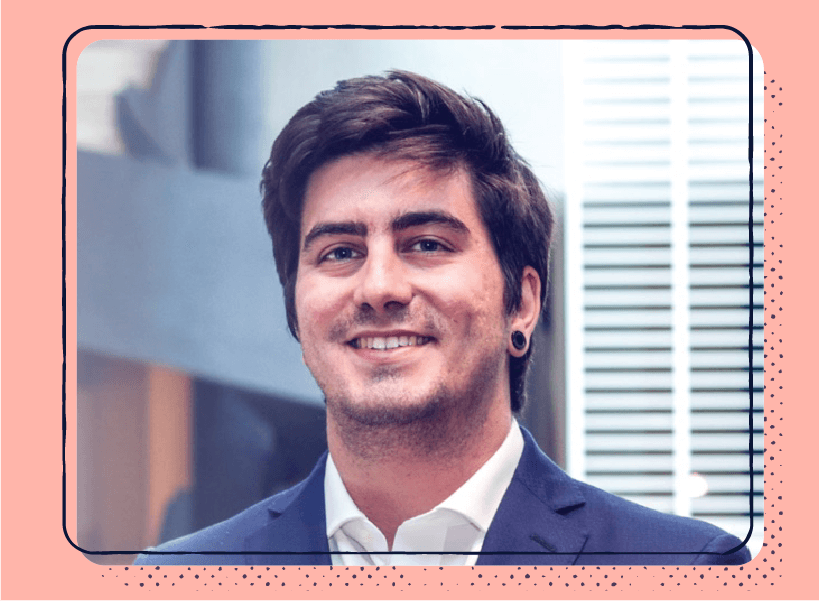 For Alessandro Bogliari, CEO and co-founder of the Influencer Marketing Factory, a company that doesn't take advantage of Instagram analytics is losing out. "If you are investing money and time in Instagram to help your brand, you should always track and analyze performance. Every metric can help you understand the effectiveness of an Instagram marketing campaign: number of likes, comments, shares, saves, sticker taps, and story clicks."
How to Access Analytics on Instagram
To access Instagram analytics, go to your profile and tap the Insights button. You'll first see overall account analytics. In this menu, you can select the type of content you want to see data for and tap the right arrow. The next screen displays stats for the content you shared in a specific period.
Note: You'll only see analytics for content posted after you've converted to a business or creator account.
Types of Instagram Analytics
The types of Instagram analytics are based on content type. You can access per-post information for photos, stories, reels, and videos. Overview analytics provide a breakdown of your account, including audience demographics, engagement, and reach.

At the top of your bio page is a link to a dashboard, where you can find a performance overview, quick access to tools for ads, branded content, and shops, plus tips and resources for using Instagram.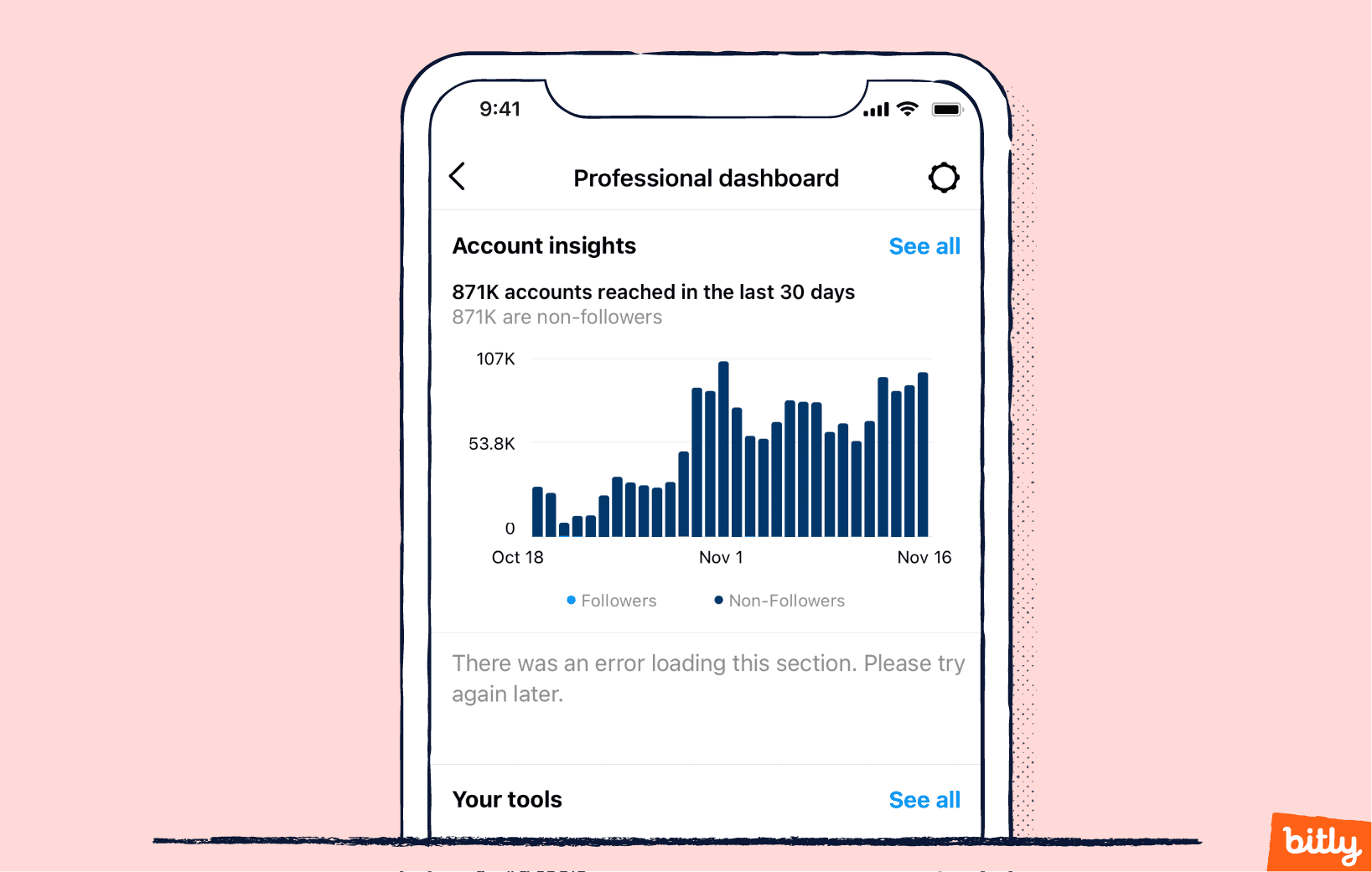 For each Instagram Insights section, you can filter and rank content using one or multiple performance metrics. You can view data for any custom time frame within the last 90 days.
Here's a detailed breakdown of all the metrics on Instagram Insights, with key tips for using the data to improve your marketing efforts.
Instagram Insights Overview
Overview data compiles an account-level perspective, so you can see how all your content performs. To access the following metrics, you must have at least 100 followers:
Accounts reached
The total number of unique Instagram accounts that have seen your content (posts, stories, reels, videos, and live videos) at least once. Usually, accounts reached will be less than your follower count because every follower won't see every piece of content. Still, try to bring your reach count as close to your follower account as possible. When reach increases, that means more unique individuals have viewed your content.
Accounts engaged
Engagement tracks if and how a user interacts with your content. Interactions include liking, saving, commenting, sharing, or messaging about your content (posts, stories, reels, videos, and live videos).

Very low engagement means people aren't viewing your content. Instagram's algorithm puts a primer on engagement. The app fills your feed with content it thinks you will enjoy and engage with, so content with high engagement will be more likely to be featured.
Total followers
The number of accounts that followed you minus the number that unfollowed you or left Instagram during a period. This metric feeds into calculating follower growth, which gives you a sense of whether a given campaign is helping you attract more or fewer followers.
Content you shared
The content you shared insights section provides statistics on the total number of content you have shared since switching to a business or creator account. Any content posted from a personal account isn't included.
Post interactions
Like engagement, interactions refer to likes and comments. To calculate overall interaction, Instagram subtracts the number of interactions from any unlikes, unsaves, and deleted comments. Access this metric by clicking on Accounts Engaged and scrolling to Content Interactions.
Instagram Profile Insights
These Instagram metrics provide data on how your audience interacts with your profile page. You can find these metrics at the bottom of the Reach page. You will need at least 100 followers to see your content before Instagram provides this data. This page will all provide shortcuts to all your top content (posts, stories, reels, videos, live videos, and impressions.

You'll also find profile visits at the bottom of the page. This number is how many times users visited your profile. This number is a raw total and includes repeat visitors. Track this metric over a period to gauge your profile page's popularity.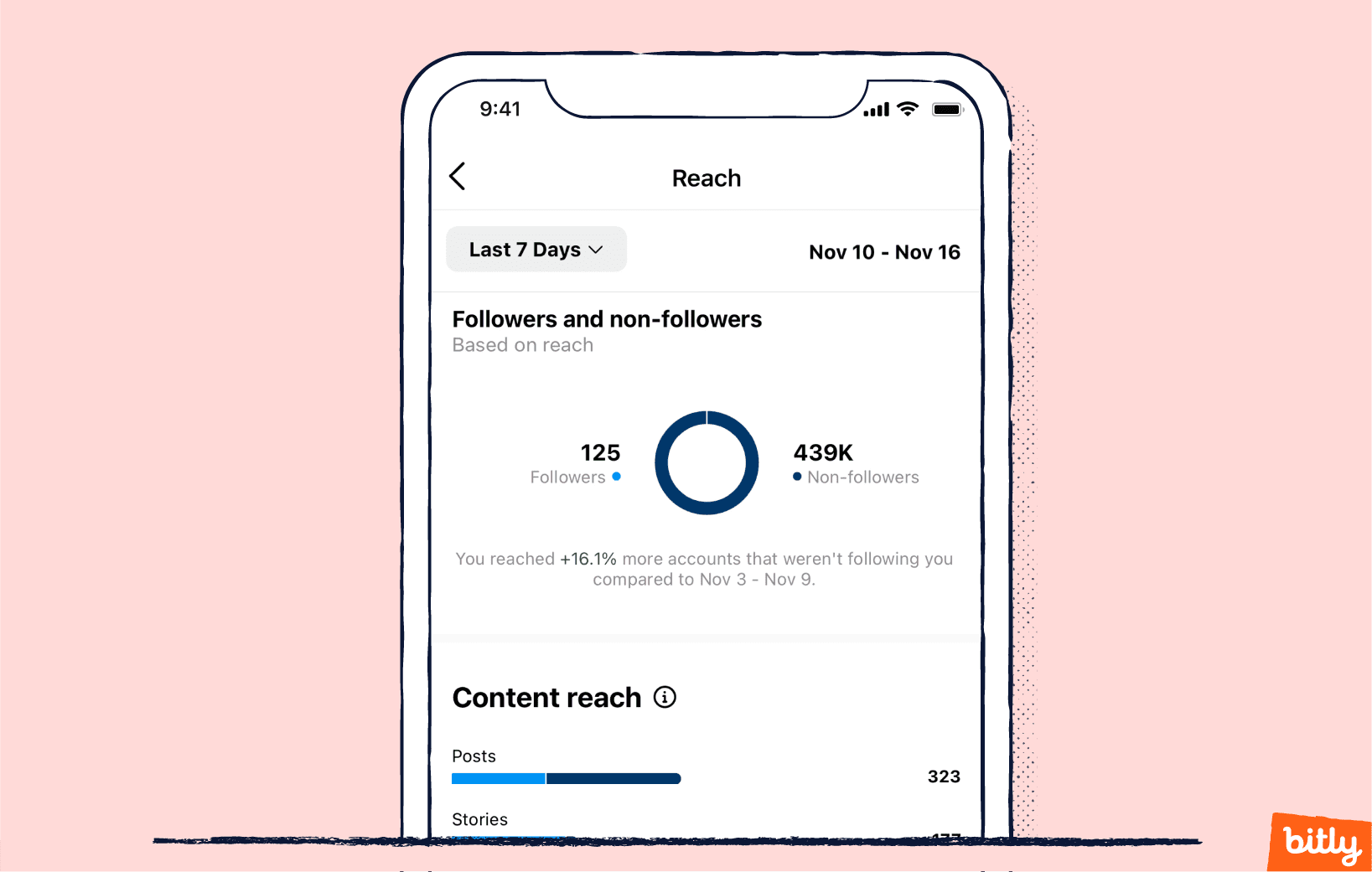 Instagram Audience Analytics
Total followers will provide data about your followers, including gender and location. On the main Insights Overview page, tap Total followers to access these metrics.
Follower growth
When measuring follower growth, Instagram includes the number of accounts that followed you and those that unfollowed you or left Instagram in a selected period.

This metric is useful for tracking an increase in your profile's visibility. You can also determine if a specific campaign translated to a follower increase.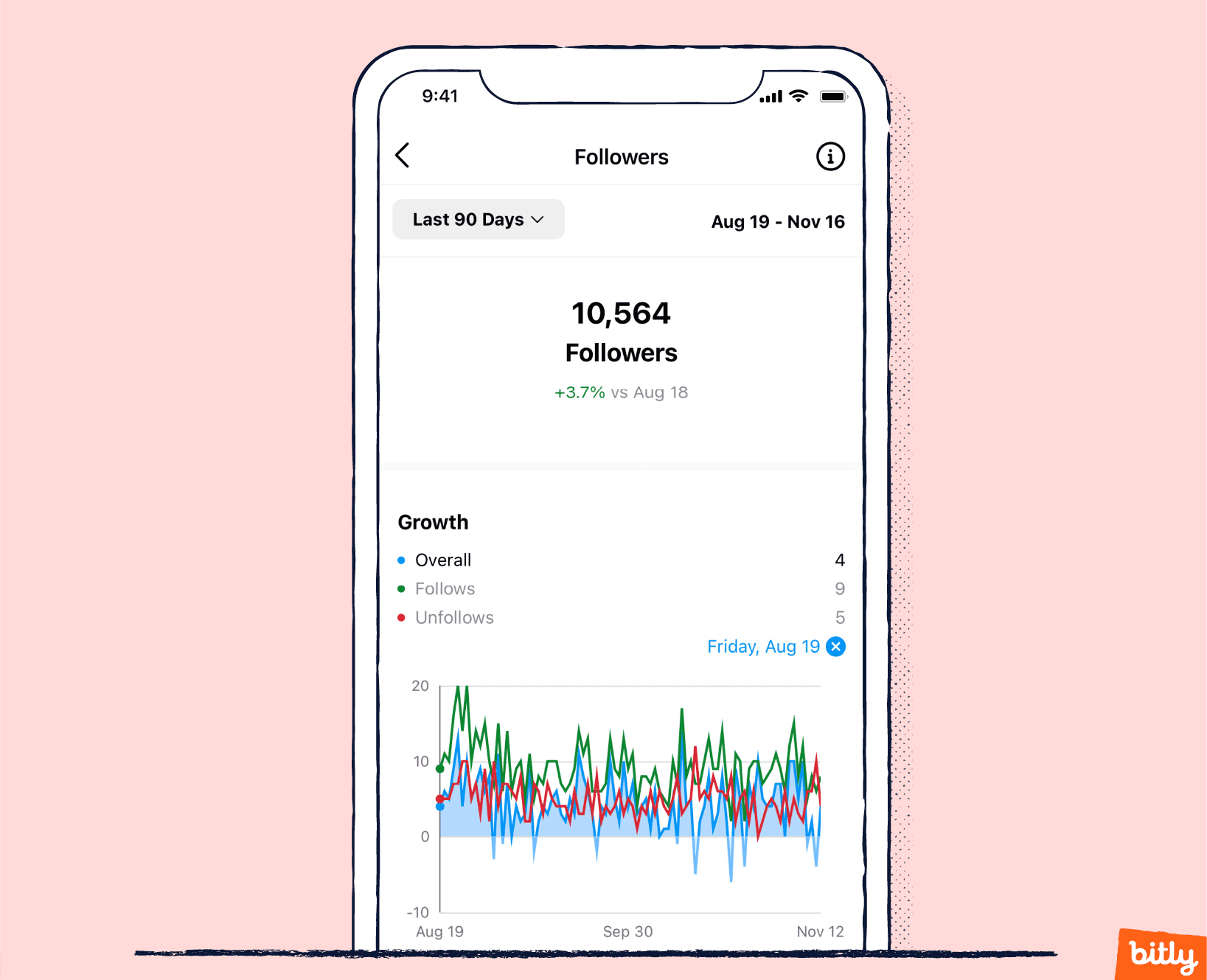 Top locations
See a list of followers by location, organized by percentage in each area. Instagram provides the top five cities and countries, allowing you to tailor a marketing campaign to a specific locale.
Age range
This statistic looks at followers by age and is useful for seeing if a campaign targeted to a specific age group is working. For example, if you want to target both men and women between the ages of 25 and 34, this metric helps you assess the effectiveness of your marketing and track how any campaigns resonate with your target group.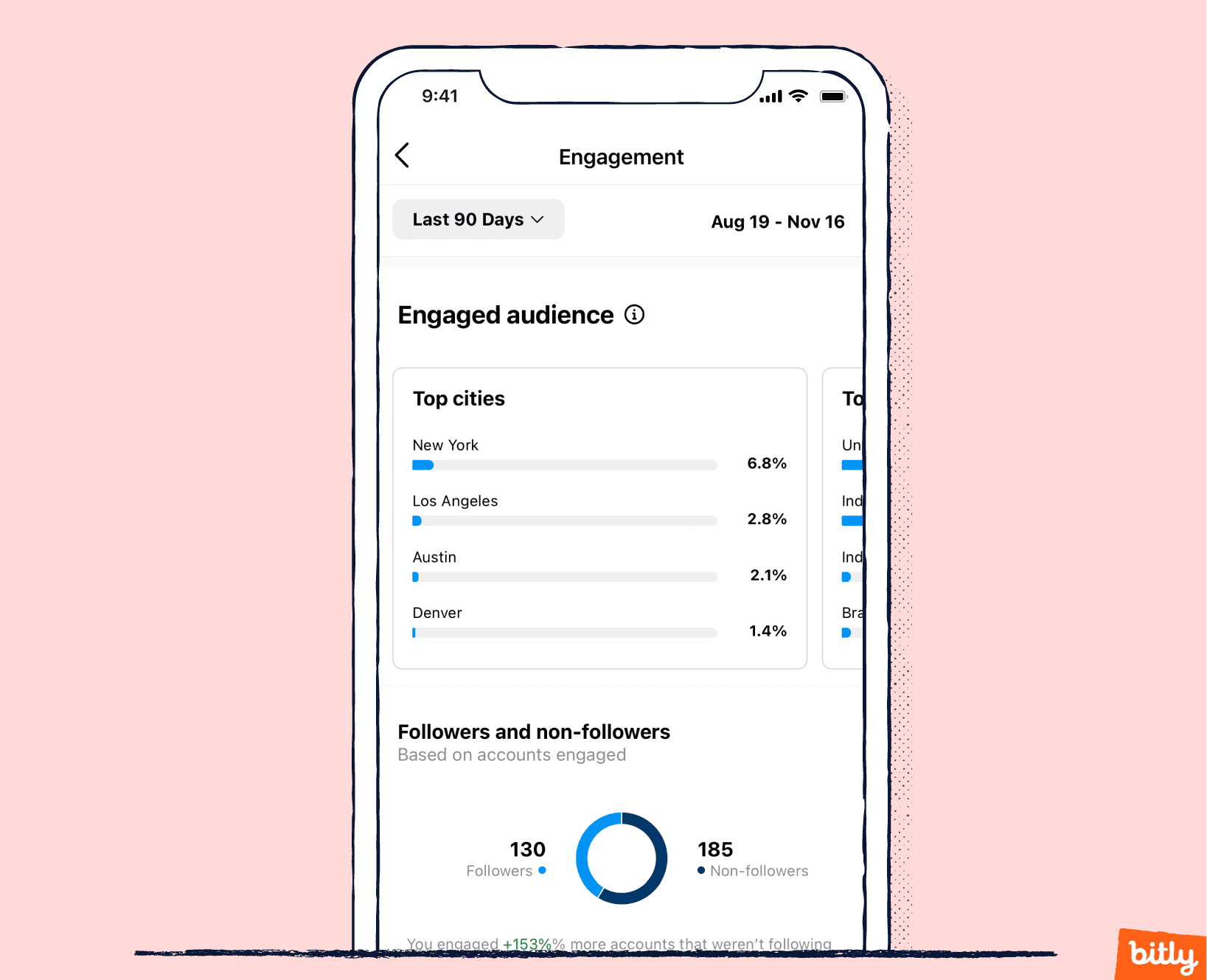 Gender
A breakdown of your followers based on gender. Like other demographic data, this statistic helps brands whose products or services are primarily used by one gender.
Most active times
A measure of the times your followers are most active on your account. Instagram displays each hour of the day in a bar graph that tracks the number of users on your profile. You can also toggle to Days to see which ones gain the most views.

Experts use this statistic to time their posts to ensure they coincide with the highest level of follower activity and potential for audience engagement.
Instagram Post Analytics
To see post statistics, tap one you created and tap View insights.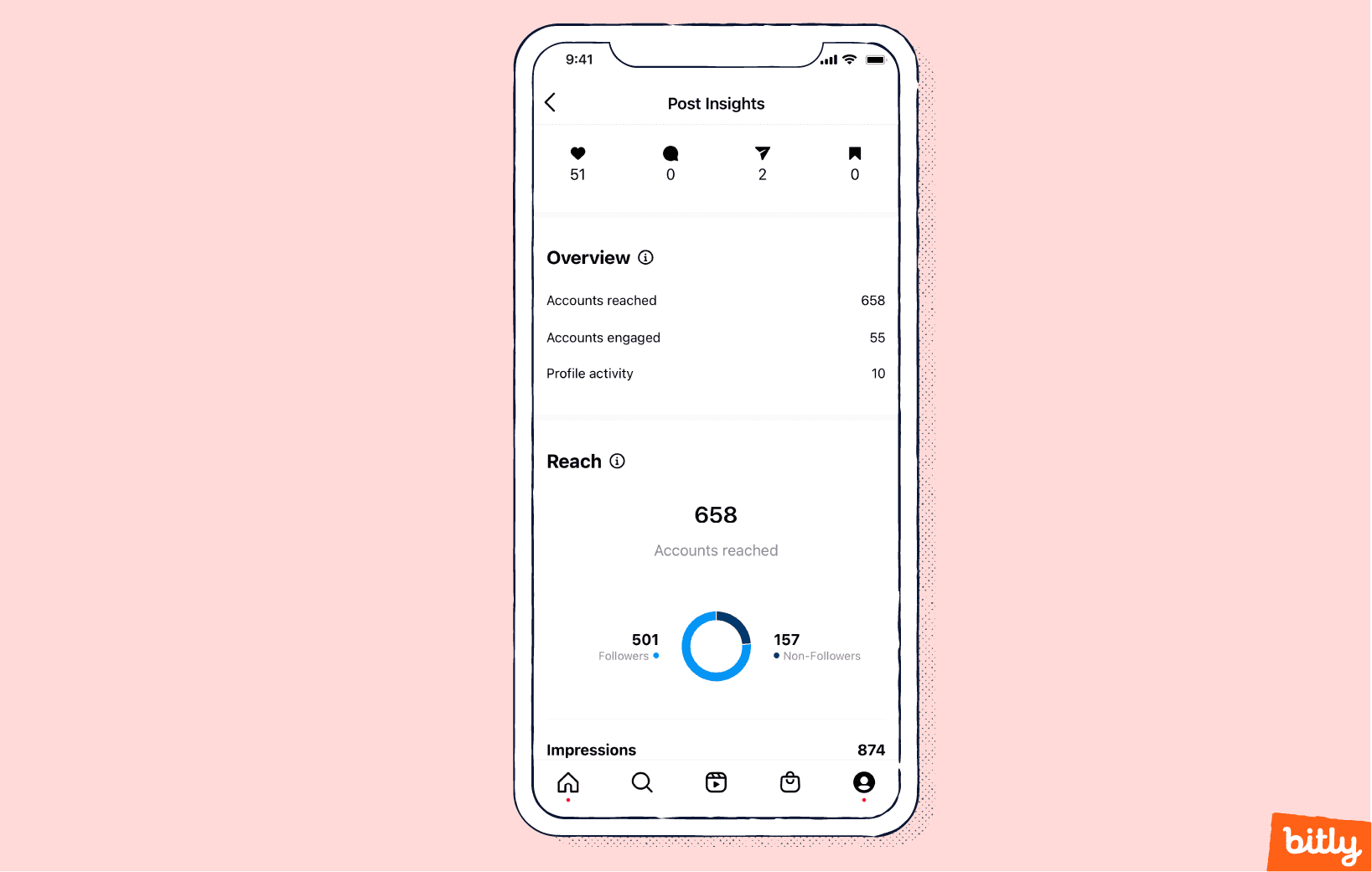 Reach
This stat estimates how many unique accounts have seen the post at least once. Instagram differentiates between followers and non-followers. Reach does not include multiple views from the same account. This stat can be more insightful than impressions because it eliminates repeat views that may muddle the data.
Impressions
The number of times your post appeared on a screen. Impressions include repeat views.



Home: How many times the post has appeared in someone's feed.
Hashtags: The number of times someone saw the post when viewing posts with a hashtag.
Profile: This number represents how many times someone saw the post on your profile page.

Post interactions
The following data are simple counts you can use to compare one piece of content engagement with another.



Likes: The number of likes on the post.
Comments: The number of comments on the post.
Shares: The number of times the post has been shared.
Saves: The number of times the post has been saved.

Profile activity
This section shows how many users visited your profile and interacted with it after seeing the post.



Follows: Use this measurement to see how well a single post converted viewers to followers. A single post with a higher-than-average follow number suggests the content inspired and engaged users. Take elements of the successful post and incorporate them into future content.
Profile visits: See how many times users visited your profile after viewing a specific post. Posts that attract users and make them curious to learn more about your content will have higher-than-average profile visits.

Ad
If you boosted the post, this section shows data on how many people the post reached.
Instagram Stories Analytics
Instead of a single post, Instagram stories include one to multiple images or videos that paint a picture or tell a story about a moment or theme. Many businesses use stories to promote a new product or service or announce sales and other events. Many times, stories include links to a landing page with more information.

Instagram shows stories for 24 hours and then provides story data. On the Insights Overview page, click Stories under Content you shared.
On the Stories Insights page, you can also tap the top left button that displays a metric (reach, exited, etc.). A screen with the available analytics will appear from the bottom of the screen. Tap the one you want.
These are all the metrics you can view for a story: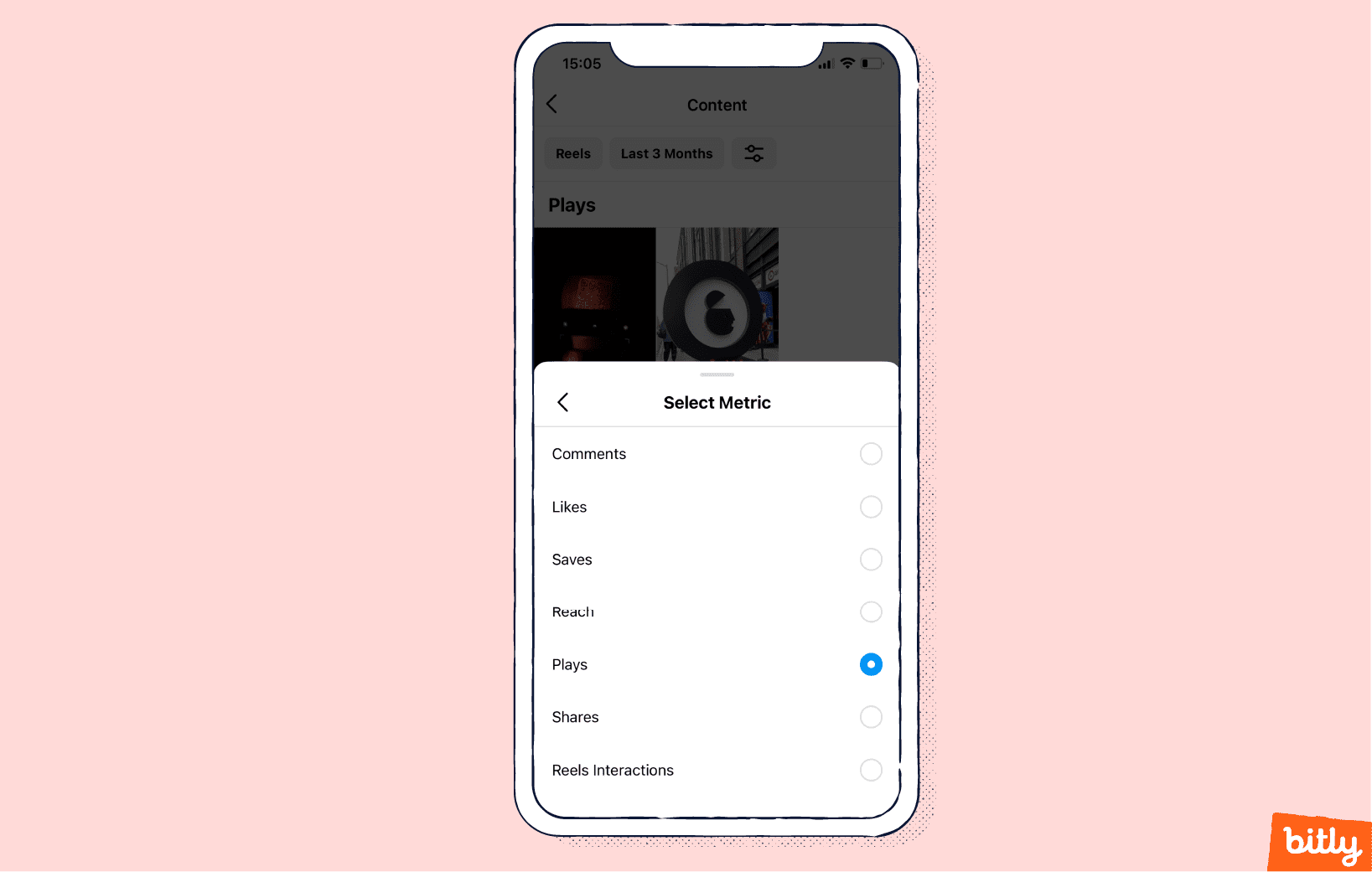 Follows
This metric measures how many accounts followed you after engaging with this story. Use this statistic to identify the power a story has in converting viewers to actual followers.

Profile visits
The number of times users visited your profile after viewing a given story. Stories with higher-than-average profile visits best attract the attention of users and make them curious to learn more about your business.


Taps
The following statistics look at the actions people take when visiting your profile after viewing your story. Stories with high levels of taps engage users enough to inspire them to follow up with your brand.



Website taps: The number of times users tap on your website in your Instagram profile after engaging with the post.
Business address taps: The number of times users tap on your business address in your bio.
Call button taps: The number of times users tapped to call your business.
Email button taps: The number of times users tapped to email your company.
Text button taps: The number of times users tapped to text your business.



Impressions
The number of times your story appeared on a screen. Impressions include repeat views.


Reach
The number of unique accounts that have seen this story at least once. Reach does not include multiple views of your post from the same account.

For example, if three people viewed your story twice each, the total number of impressions would be six (three people multiplied by the times they viewed the story). However, the reach would be three because reach only measures unique views.


Story interaction
Use this data to learn if your story engaged viewers.


Replies
The number of direct messages (DMs) users sent you after viewing your story. Sending a DM is one of the highest levels of user engagement. If a story inspires many users to send a DM, they love the content.


Shares
The number of times users shared your story. Users who share stories find the content so useful that they want to share it with friends and family. Stories with high levels of shares receive high and deep engagement. Try to incorporate elements of these stories into future content.


Link clicks
Business users can add a link to a story as a sticker. This number measures how many people clicked on the link when viewing the story in the 24-hour period the story was visible.


Story navigation
Looks at users' actions when viewing your story. Instagram breaks down each tap into specific categories.



Exits: The number of users that exited your story without finishing it. Exit rate measures the number of exits divided by the number of impressions or visits. For example, if you have 100 impressions and 50 exits, your exit rate is 50%.
Next story: The number of times people swiped to the story from the next account.
Forward: The number of taps a user makes to see your next piece of content. These users continue to see your content rather than that of another creator. Still, if your tap forward is abnormally high on one post, you should analyze that post to see if the composition or story-telling may have been off-putting or boring to viewers.
Back: Taps back measures how many taps a user makes to see your previous content. Unlike forward, the back data is useful for measuring your previous story. If a user taps back, they find the other story interesting enough to view again, meaning they found the former content more interesting.
Instagram Reels Analytics
Instagram Reels are short video clips. You can add audio and augmented reality (AR) effects to Reels. On your profile page, tap the Reel you'd like to view statistics for and tap View Insights. You can also tap Reels Under Content you shared on the Insights Overview.
Here's an overview of the analytics available for Reels: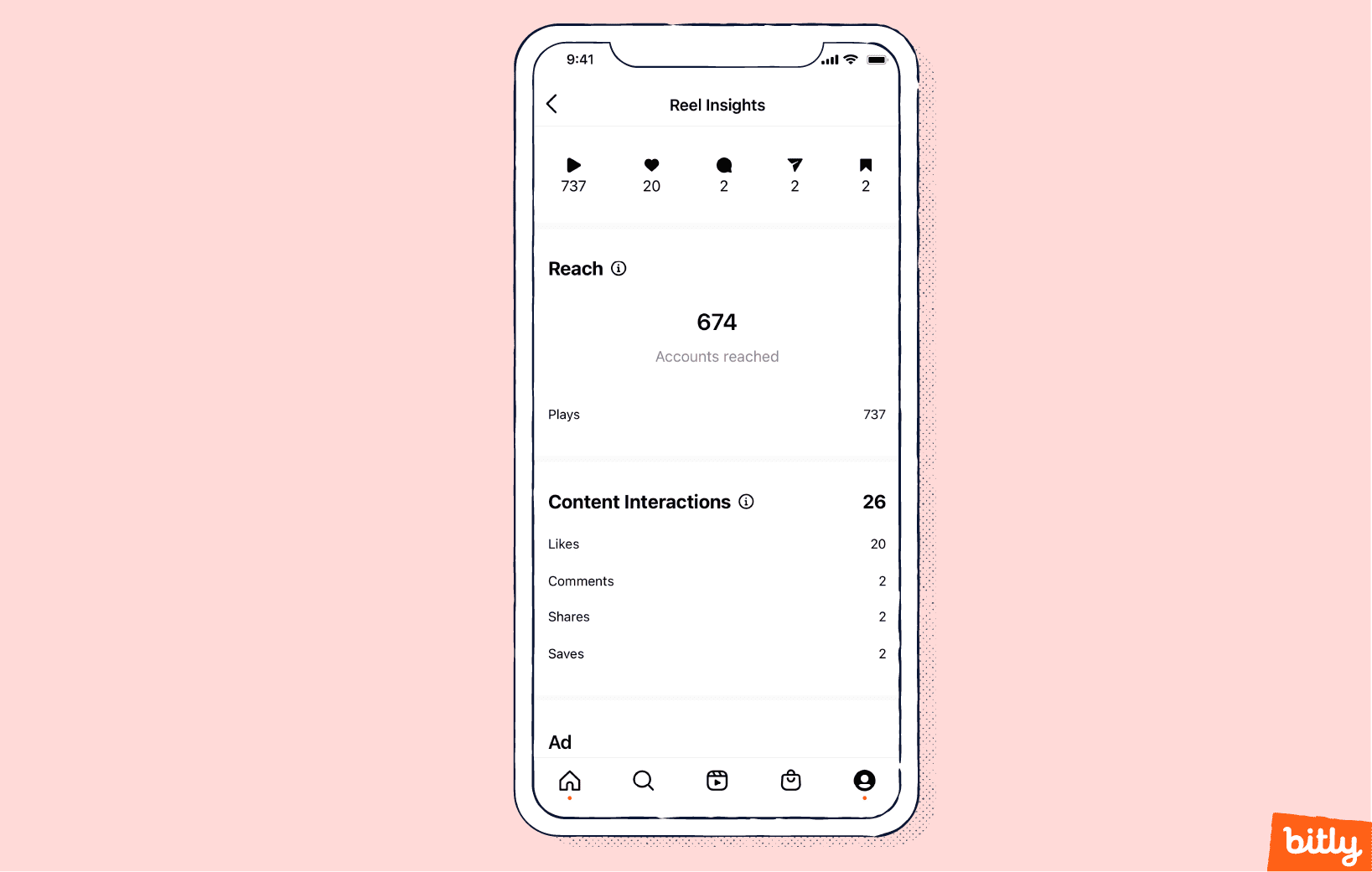 Reach
A measurement of how many unique Instagram users saw the Reel at least once. Reels with above-average reach clearly indicate that many viewers have seen it. In fact, Instagram's algorithm may have even featured it on other users' feeds! However, if you have a reel with low reach, try to figure out what went wrong. The issue may be with the content, but it could also mean you didn't post at the right time.


Plays
The number of times users played the Reel. This number is often higher than Reach because it includes repeat views.


Reels interactions
The following metrics measure how users engage with your Reels. Shares can be particularly illuminating; users who share a Reel probably really liked it and want their friends and family to enjoy it. Here's an overview of interaction metrics:



Likes: The number of likes a Reel receives.
Comments: The number of comments on a Reel. Be aware that some comments can be negative. Take the time to vet comments, respond to audience requests, and vet anything inappropriate.
Shares: The number of times users shared a Reel.
Saves: The number of times users saved a Reel.
Instagram Video Analytics
Instagram video has evolved from Instagram TV (IGTV), a way that creators shared long-form videos. Unlike Reels, Instagram doesn't offer any additional video editing tools. For brands, longer videos can spur discussions, demos, or interviews.

Access video analytics from the Insights Overview page by tapping Videos under Content you shared.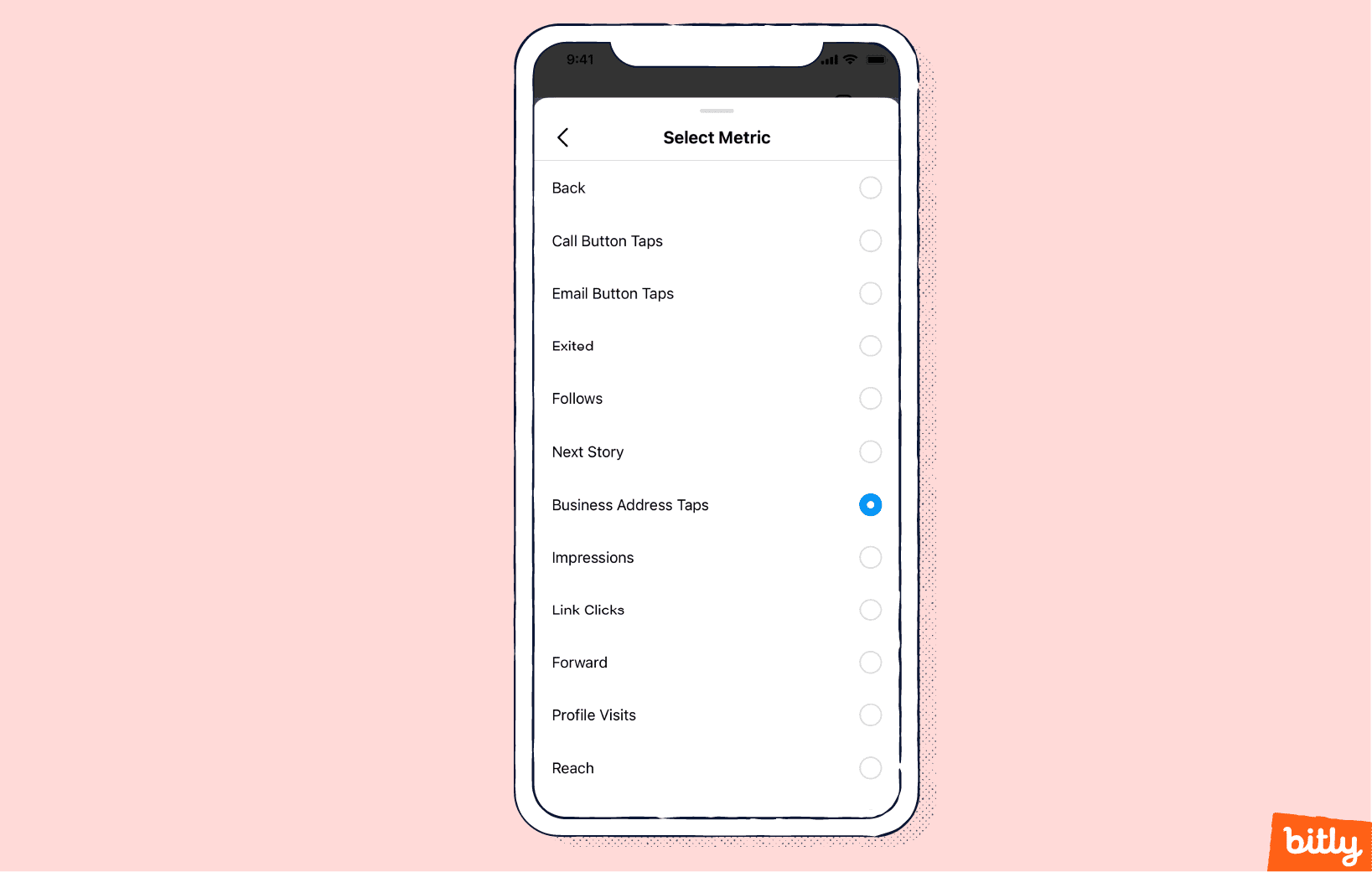 Instagram Videos have similar metrics to Instagram Stories. Video data include the same taps, follows, profile visits, impressions, reach, likes, comments, and saves. Like Reels, it also measures video views and interactions.

Additionally, there are stats on the following:
Average percentage of video watched
This represents the amount of video that viewers watched on average. Use this metric to see if people watch them from start to finish. This number is based on video length and is valuable for identifying when people drop off from your content, so you can determine what is driving the engagement loss.


Video views
This number is how many times the video was viewed.


Video interactions
This data summarizes how many times people interacted with your video in the form of shares, comments, saves, and likes. You can also view those measurements individually.
Instagram Shopping Analytics
If you enable Instagram shopping, you will have access to two more metrics about your shopping platform. High numbers of either metric indicate that many customers may be coming directly from Instagram. On the other hand, if numbers are low, you may try another strategy.

To enable Instagram Shopping, you need to meet Instagram's eligibility criteria and will need to connect it to your Facebook page. Instagram Shopping offers useful tools such as placing product tags on your content that allow your audience to buy goods from your account. If you enable these features, you will have access to data about product views and product button clicks.

Here's an overview of the additional shopping metrics:
Product views
The total number of times people tapped on your product tag to view a product page.


Product button clicks
The number of times people tapped on the purchase button on the product page.
Instagram Live Analytics
You can access data about Live videos by tapping Live, under Content you shared on the Insights Overview page.

In addition to data on comments and shares, Instagram offers the following LIVE metrics:
Accounts reached
The total number of users who viewed some of your Instagram Live streams.


Peak concurrent viewers
The number of viewers that viewed the live stream at its busiest point. This metric offers insight into overall reach, so you can pinpoint what attracted the viewers to the video. Perhaps the content got really exciting, and people began telling others about it, spurring additional visitors. Maybe the spike is due to the time of day.
Check out our free downloadable metric cheat sheet for a quick, at-a-glance summary of key Instagram Insights, along with suggested uses and some benchmark statistics.
Download our free Instagram analytics cheat sheet for a detailed summary of every metric.
Download Instagram analytics cheat sheet
Instagram Analytics Best Practices
Instagram analytics provide a lot of information in digestible chunks of data. Follow some tried-and-true best practices to get the most out of this free feature. For example, check analytics regularly and compare high and low-performing content for insights.

Instagram experts learn how to use analytics to support their business or brand. Here are some of their tips:
Check content regularly
Social media consultant McKiever advises, "Every brand should be in the habit of checking its analytics monthly, if not more regularly, to see growth and opportunities."

Bogliari, CEO & Co-founder of the Influencer Marketing Factory, takes this advice one step further, recommending, "Creators should check insights every day, if possible. If not, check them at least once a week."


Use a spreadsheet and be organized
Bogliari encourages using spreadsheets, as they are an excellent tool to capture monthly metrics. Remember, data doesn't lie. He stressed, "Instagram Insights should be used as a part of a consistent optimization loop: Post new content, test it, identify high performing content, make similar content, and continue testing."


Leverage Instagram's "sort" feature
Instagram allows you to sort posts based on common interaction metrics like comments or likes. McKiever advises companies to "sort by follows to see which posts got your brand the most followers. Then, you can recreate similar posts to grow faster. This strategy can be implemented immediately while you analyze your data further to gain more insightful tactics."
How to Use Instagram Analytics to Grow Your Business
Instagram analytics tells you vital details about your business profile and your audience. Use that information to identify what your target audience enjoys viewing and what they want more of. Any business can use this data to finetune its content marketing to satisfy customers and attract new viewers.
How to Benchmark Your Instagram Analytics
You can benchmark your Instagram analytics by evaluating your best and worst-performing content. This method will give you insight into nuances that boost content performance. Also, you should compare your content with that of your competitors.

Here are some strategies to use for internal and external benchmarking:
Internal Benchmarking
In internal benchmarking, creators compare their content's analytics against each other. Typically, you should select content with strong performance and some with low performance. Use what you learn from the comparison to identify common themes about what viewers like. For example, you may find that your best-performing content features a specific type of music. Or, maybe you simply post this content at times when your users are most active. Additionally, you may be using a popular hashtag for the best-performing content that helps your target audience find your posts.

Which metrics should you use to rank content? McKiever splits this data up by account and post. "For your overall account, emphasize total followers, accounts reached, and top posts, stories, and reels. For individual posts, prioritize follows, profile visits, website taps, and reach."

The Influencer Marketing Factory's Bogliari adds, "I'm a big fan of shares as a useful metric. Impressions can help give you an overall idea of your campaign size. It can also help gauge brand awareness—especially if the campaign goal is to drive traffic and sales, check comments, saves, and taps."


External Benchmarking
External benchmarking is comparing your content to that of your competitors. This type of benchmarking can be vital for growing your business.
Brendan Kane, author of the best-seller One Million Followers and managing partner at Hook Point, points out: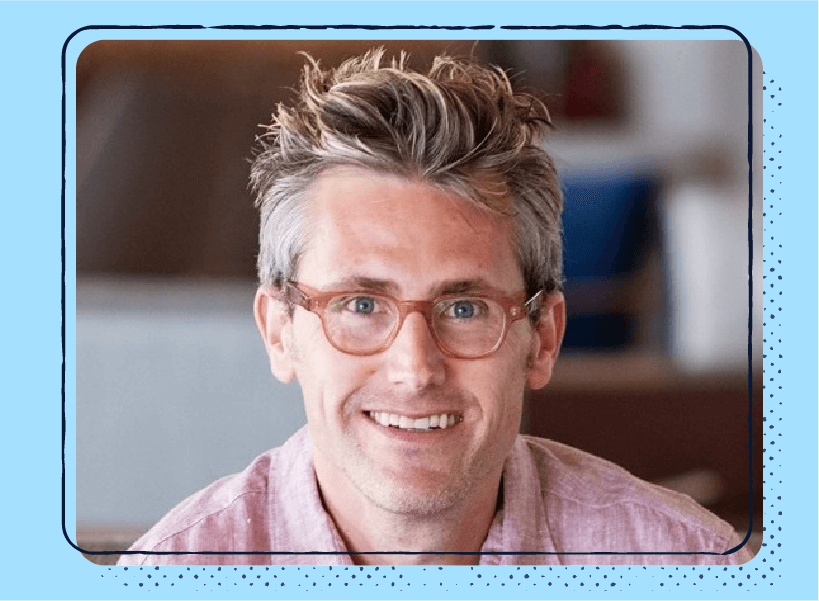 "The reality is that you are competing against 4 billion people on social media—if you want to have a breakthrough in performance, you need to look at more than the in-app analytics. Instagram native analytics provides foundational, core statistics. These data are inherently limiting because they only show you information on your best content. But what if you want to become better than yourself?"




Of course, not all of your competitors' analytics data will be available to you. Still, you can look at public data, like views, likes, shares, and comments. When analyzing their content, ask what types of content are they posting. What story-telling elements do they use? How often do they post? Which hashtags do they use?

Social media consultants and experts can help you develop internal and external benchmarking strategies.
Instagram Analytics Reporting
You can easily create an Instagram analytics report by exporting the Instagram data to an Excel spreadsheet. Social media consultants can also handle managing and analyzing these data points to create a report. Some external companies offer Instagram analytics dashboards with reporting capabilities that you can manage.

Of course, the data that Instagram Insights provides can be limiting. By combining several metrics, you can gain a more nuanced understanding of your performance. For example, many experts calculate the engagement rate per post. The formula calculates the number of interactions per post and divides it by your reach or number of followers. As the title implies, engagement rate measures whether and how users engage with your content.

Most experts define interactions as the total number of likes, comments, and shares. You can also include metrics like saves or direct messages into the mix.

Since so many creators use engagement rates, we have robust benchmark statistics of average engagement rates per user. For example, Statista reports the average global Instagram business profile had a 1.94% engagement rate. On the other hand, influencers who had between one to 5,000 followers had a 4.8% engagement rate. Aim for a minimum of a 2% engagement rate.